Divorce Attorneys in Dayton Ohio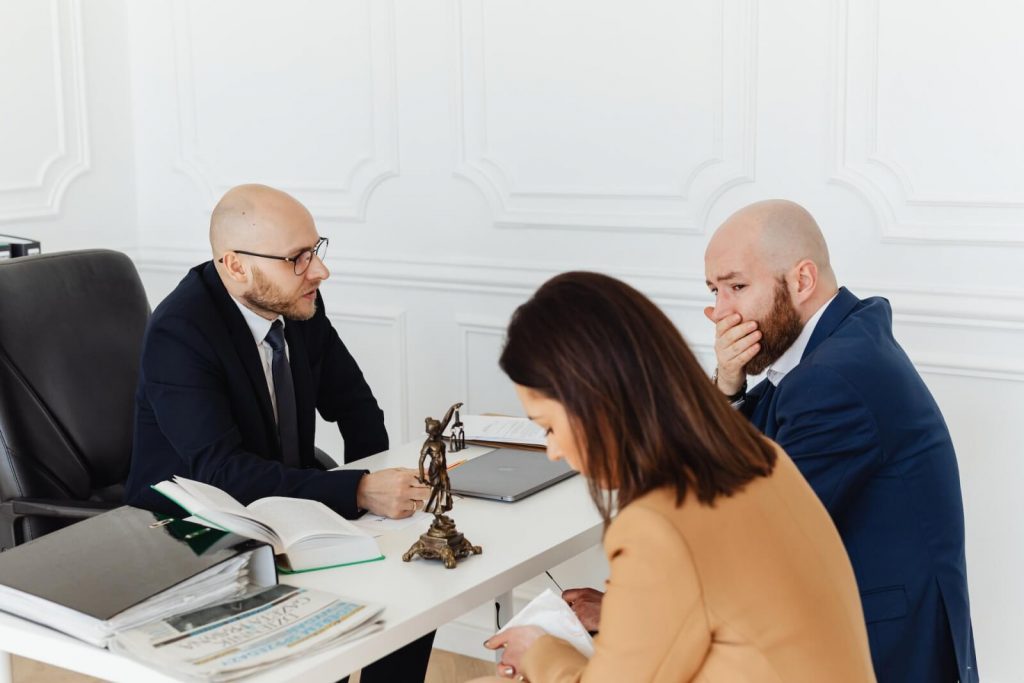 When a couple decides to end their marriage, many emotional, social, and financial issues arise. The law firm of Sebaly Shillito + Dyer is here to decrease your stress by taking care of the legal aspects of the divorce so you can focus on other matters.
Our team realizes that every family has unique circumstances and no two divorce cases are alike. For each case, we will tailor our work to find individualized solutions.
Not only are our attorneys experienced in resolving complex legal issues; we also understand the emotional toll a divorce takes on your entire family.
The compassionate, experienced Dayton divorce attorneys at SS+D Law are here to guide you and support you through the divorce process.
Contact SS+D Law's
Divorce Lawyers in Dayton 
We are experienced in handling divorce cases through negotiation, mediation, collaborative law, and litigation. We provide guidance with
Child custody, shared parenting, and visitation rights

Child support

Debt and property division

Sale or possession of the marital home

Spousal support

Division of business interests

High net worth divorce

Military divorce

Retirement and pension division
Contact the Southwest Ohio and Dayton divorce lawyers at Sebaly Shillito + Dyer today to confidentially discuss your case.
---
Divorce and Family Law FAQs
What are the Requirements for
Filing for Divorce in Ohio?
To file for a divorce in Ohio, there are several requirements that must be met. These requirements include:
Residency Requirement
Either you or your spouse must have lived in Ohio for at least six months before filing for divorce. Additionally, you must file for divorce in the county where either you or your spouse have resided for 90 days.
Grounds for Divorce
Ohio recognizes both fault-based and no-fault grounds for divorce.
The
no-fault grounds
are often referred to as "irreconcilable differences" and require the spouses to have lived separately for at least one year.
Fault-based grounds
can include:
Spouse already married to another

Adultery

Extreme cruelty

Abandonment or willful absence for at least one year

Fraudulent inducement 

Gross neglect of duty

Habitual drunkenness

Imprisonment or incarceration of one's spouse 

Incompatibility
Legal Separation
A legal separation can be granted for many of the same grounds as for divorce.  However, although debts and assets are divided, the parties are still legally married at the end of the case. 
Filing the Petition
The spouse initiating the divorce must file a complaint for divorce with the appropriate domestic relations court in their county of residence. The petition should include relevant information such as the grounds for divorce, details about any children, and requests for spousal support, child custody, child support, and division of property.
Serving the Spouse
After filing the complaint, the other spouse must be properly served with a copy of the divorce papers. This can be done through certified mail or by having a sheriff's deputy or private process server deliver the papers.
It is advisable to consult with an experienced family law attorney who can guide you throughout the process and ensure that you meet all the necessary requirements.
Contact one of the divorce attorneys at SS+D Law now.
Do Both Parties Have to Agree to a
Divorce in Ohio?
No, both parties do not have to agree to a divorce in Ohio.
Ohio is what is known as a "no-fault" divorce state, which means that you can file for divorce without proving that either spouse did something wrong. If one spouse wants a divorce, they can proceed with the process even if the other spouse does not agree or does not want to end the marriage.
Ohio allows for divorces based on the grounds of "incompatibility" or "irreconcilable differences," which essentially means that the spouses have experienced a breakdown of the marriage and there is no reasonable chance of reconciliation. However, it's important to note that even if one spouse does not contest the divorce, they still have the right to respond to the divorce petition and participate in the proceedings.
They can also raise issues related to:
Child custody

Child support

Spousal support

Division of marital property and debts
If these matters are not agreed upon, the court will make decisions based on the best interests of the parties involved.
In summary, while both parties do not have to agree to a divorce in Ohio, the non-filing spouse can still participate in the process and have their interests considered by the court.
It is advisable for individuals going through a divorce to seek legal counsel to understand their rights and options in their specific situation.
What is the Difference Between
Divorce and Dissolution of
Marriage?
In Ohio, there are two main legal processes to end a marriage:
divorce
and
dissolution of marriage
. While both result in the termination of a marriage, there are some key differences between the two processes:
Divorce
Divorce is a legal process that involves one spouse filing a lawsuit against the other, seeking to end the marriage. It is typically used when the
spouses are unable to reach an agreement
on important issues such as
Child custody

Child support

Spousal support

Division of marital assets and debts
In a divorce, the court intervenes to make decisions on these matters if the parties cannot come to a resolution through negotiation or mediation. The court will consider various factors and make determinations based on the best interests of the parties involved.
Dissolution of Marriage
Dissolution of marriage, on the other hand, is a process where both spouses mutually agree to end their marriage and work together to resolve all relevant issues. This process requires both parties to be willing to cooperate and reach an agreement on all issues.
Unlike a divorce, a dissolution does not involve one spouse filing a lawsuit against the other. Instead, both spouses file a joint Petition for Dissolution and a Separation Agreement.  The Separation Agreement outlines the agreed-upon terms of the separation (outlining the distribution and division of assets and debts of the marriage). The court will review the petition, ensure that the agreement is fair and meets legal requirements, and then grant the dissolution if everything is in order.
The main advantage of a dissolution of marriage is that it allows the spouses to have more control over the outcome and can be a more amicable and less adversarial process. It typically proceeds more quickly and is less expensive than a divorce. However, it requires a high level of cooperation and agreement between both parties.
It is important to note that regardless of whether a divorce or dissolution is pursued, both processes require the approval of the court to finalize the termination of the marriage.
Consulting with a family law attorney can help individuals understand the specific requirements and implications of each option based on their unique circumstances.
How Much Does the Average
Divorce in Ohio Cost?
An uncontested divorce in Ohio depends on the jurisdiction you are in but can generally cost anywhere from $1,000 to $3,000.
Contested divorces are much more expensive, and can generally cost anywhere from $2,500 to  $15,000 in Ohio. High net worth cases, contested custody cases, and those involving businesses owned by one or both of the parties are often way more expensive than that. It depends on what is involved and how hard each party disputes the issues at hand.
Getting a divorce can be a painful, difficult event. But hiring the right attorney can help smooth out divorce proceedings and reduce the emotional toll that clients and their families face.
Contact the Dayton divorce attorneys at SS+D Law for a free consultation.