Sebaly Shillito + Dyer
Sebaly Shillito + Dyer
Smarter Solutions Delivered
SS+D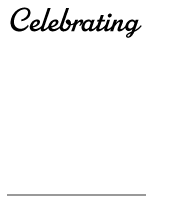 View Our Story
A Legal Professional Association
Every day we work with others as we go about taking care of our family, business, and social responsibilities. The relationships we build in these endeavors have a tremendous impact on how successful we are in achieving our goals. At Sebaly Shillito + Dyer, we understand the importance of the role we play in taking care of our clients, resolving their problems, and helping them succeed at the highest level.
IN MEMORY OF
Daniel J. Donnellon
Sebaly Shillito + Dyer is saddened to announce the passing of Dan Donnellon on February 17, 2022. He was an avid Bengals fan, culinary expert, and a skilled orator. He never met a microphone he didn't love and would entertain whenever and wherever he had an audience. We will miss his silly dad jokes, his superior intellect, his impressive Elvis impersonation, and his delicious cooking immensely.
1961 - 2022
Our Team
When you are dealing with legal issues or problems, the attorney you choose can make the difference between achieving a quick and effective resolution and suffering significant personal and financial losses. At Sebaly Shillito + Dyer, our attorneys apply decades of legal experience to devise legal strategies that achieve your specific goals.
Our Services
As a full-service law firm, our many practice groups offer a broad array of services and expertise across a range of legal subjects. Each practice group works collaboratively to provide an unsurpassed level of quality to our clients. In order to learn more about any department or practice group, please click on the appropriate link below.
"Every experience I've had with SS+D over the years has continued to increase my confidence in their team. Their fit-for-purpose approach addresses the needs of businesses and business owners, regardless of size. SS+D provides high-quality advice and guidance to our team and we never doubt the return on investment when working with them."
– Matt Farrell | Tangram Flex, Inc.
"They're ultimately business people who understand the law and help us navigate it to achieve our goals. They're an extension of our team and have helped with several complex issues. "
– Joe Krebs, CFO | Mile Two LLC
"As a business owner and someone who has created a national brand in the fitness, supplement, and entertainment industries, my business and personal life went from 0-100 rather quickly. Having SS+D by my side has not only made me feel incredibly protected and safe but also more successful. SS+D's team has my back and has proven time and time again they are willing to put in the work on short notice to solve every business issue, from simple to the most complex. Complex agreements are always coming my way, and couldn't be where I am without SS+D's guidance and trust! "
– Erica Lugo, Owner | EricaFitLove.com
"For over 15 years, I have entrusted my legal advice to SS+D. I respect their open, transparent dialogue on all matters involving my company. They truly have MY best interests in mind – whether they stand to gain financially from it or not. I appreciate the relationship that we've fostered and their expertise in the legal field."
– Eric Horstman, President | Sports Image, Premier Health Flyin' to the Hoop, and Backyard Blitz
"My experience/relationship with Sebaly Shillito + Dyer has been amazing. I've worked with other attorneys in the past and dreaded making those calls. SS+D actually cares, always takes my calls, or returns them quickly. Whether it was advising over the phone, preparing legal documents, or handling an important matter. The whole team from top to bottom has treated me with respect and made me feel comfortable that I had the best legal team standing behind me. I can't say enough good things about SS+D."
– Christopher Yancey, CEO/Founder | Perma Edge Industries LLC
"As the trade association for over 3,000 local Realtors, Dayton Realtors provides services to our members that can often be complex. We lean heavily on the experience and expertise of Sebaly Shillito +Dyer to impart clarity to our documents and counsel us on best practices. From contract and document reviews to opinions on our governance, they have proven to be a valuable asset to our business."
– Carlton Jackson | Dayton Area Board of Realtors
"We have worked with Sebaly, Shillito & Dyer, professionally and personally, for more than a decade. We consider SS+D to be in our inner circle of advisors who we consult with on all of our most important decisions and trust them to have answers to even our most obscure or complicated questions. We value our friendship with the attorneys of SS+D and have the utmost respect and admiration for them as individuals and the value system they represent collectively as a firm. They have become a valued member of our team."
– Andrea Kunk, Chief Financial Officer | Peerless Technologies Corporation
"Knowing I can rely on SS+D gives me peace of mind. They support me beyond business agreements. They've helped me through medical treatment, job changes, founding an LLC, and now COVID. I trust SS+D to take care of me and give them the highest recommendation to my family, friends, and colleagues, without reservation. Working with SS+D makes it easy to confidentially share legal and financial information for caring and quality advice."
– Carrie Baker | Carrie K Baker D.O., LLC