Dayton Criminal Defense Attorneys
SSD Law's Criminal
Defense Attorneys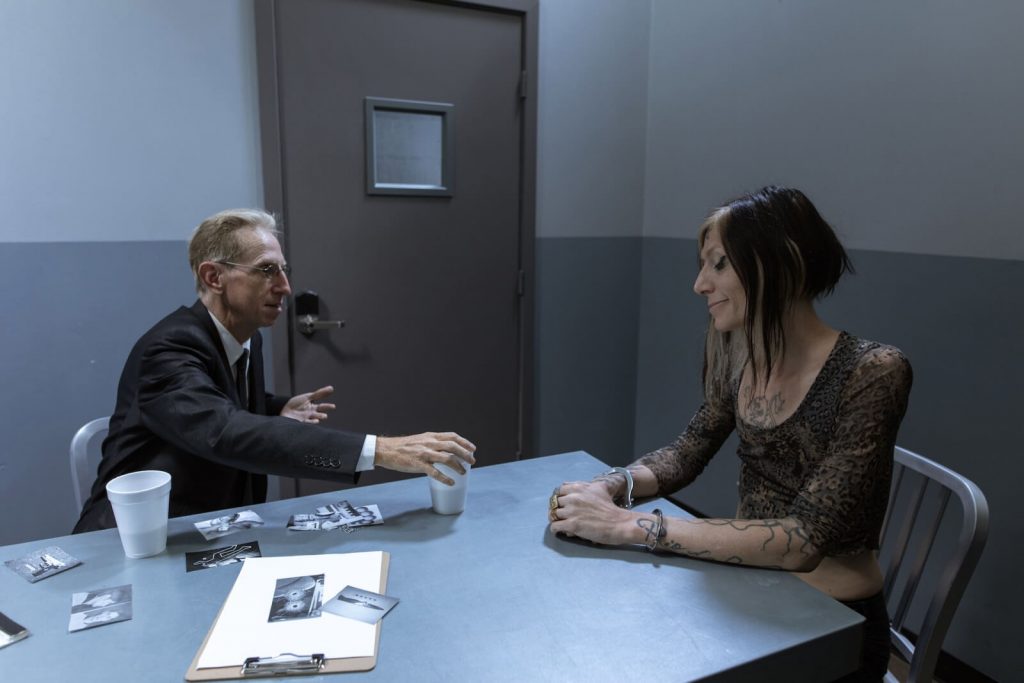 If you've been charged with a crime, your life's on the line.
You need a law office you can trust, and lawyers with the knowledge and resources to aggressively defend your rights.
The Criminal Defense lawyers at SSD Law, a law firm in Dayton, Ohio, has the legal experience required to fight for the rights of those accused of crimes ranging from:
Rape and sexual assault

Drug trafficking and possession

Robbery, burglary, and theft offenses

Child pornography

Internet crimes

White-collar crimes
From defense of adults, professionals, and corporations, to juvenile criminal defense, we have built a strong record of success throughout Ohio and in the Federal Court system by approaching each case with vigorous investigation, as well as providing it with the attention and care it requires.
Contact SSD Law today to put your criminal case in the hands of attorneys you can trust.
Why Hire a Criminal Defense
Lawyer in Dayton, Ohio?
Our criminal defense team is passionate about ensuring your fundamental rights are protected when you find yourself facing criminal charges. 
We aggressively represent the criminally accused throughout our State and Federal Courts. No citizen or corporation should enter the criminal justice system without an experienced trial lawyer at his or her side.
If you've been arrested on criminal charges or even suspect you may be, it's essential to talk to an attorney about your case before talking to investigators. 
Every second counts and any statements you make will be used against you. 
From the beginning of your case, our attorneys will work tirelessly to protect your rights and fight for the best possible outcome.
Types of Criminal Cases
Our Law Firm Takes
Our criminal defense attorneys in Dayton have experience representing, defending, and fighting for our clients' rights in a variety of different criminal case capacities. 
This includes but is not exclusive to:
Contact a Dayton criminal attorney at SSD Law now to discuss your case. 
What are the Benefits of Hiring an
Experienced Dayton Criminal
Trial Lawyer?
Our experienced Dayton criminal defense lawyers are committed to meeting the unique needs of each client and providing a defense tailored to your individual situation. 
We have years of experience protecting individuals' interests in criminal matters and understand what's at stake. 
Our attorneys strive to provide effective and aggressive representation in state, federal, and juvenile courts throughout the state of Ohio.
We Understand the
Criminal Law System in Ohio
The criminal law system in Ohio can be complicated and difficult to navigate.
 It takes a skilled lawyer who understands the complex nature of state and federal court systems, judges, prosecutors, and court rules.
SSD Law's attorneys have years of experience in criminal law and working with clients in Dayton, Westchester, Eaton, Montgomery County, and throughout the state of Ohio––fighting for our clients' rights each step of the way.
Call Our Dayton Criminal Defense
Lawyers Today
If you are facing criminal charges in Dayton, Ohio, time is of the essence.
Contact SSD Law now to discuss your case, get skilled legal guidance, and begin planning for your defense. 
Our experienced criminal defense attorneys are here to provide dedicated, experienced criminal defense strategies, and fight for your rights.
Don't let yourself become victimized by the system. Get the top Dayton criminal defense attorneys who will work hard to get you the best possible results.
---
Frequently Asked Questions:
I'm Facing Criminal Charges.
What Should I Do First?
First, you need to contact a criminal defense attorney as soon as possible.
You should not talk to the police or investigators without first contacting an experienced criminal defense lawyer. Your attorney can assist you in navigating the legal system, protecting your rights, and advising you throughout the entire process.
Do I Need an Attorney or Legal
Representation for
My Criminal Case? 
Yes. 
You should never enter the criminal justice system without an experienced lawyer at your side. 
An attorney is essential in providing aggressive and effective representation, protecting your fundamental rights throughout the entire process, and fighting for the best possible resolution of your case.
Representing yourself in a criminal law case is an incredibly risky decision. 
Without the guidance of an experienced criminal defense lawyer, you may find yourself at a significant disadvantage. The criminal justice system is complex and intimidating, and it takes years of education and experience to fully understand its intricacies.
One of the greatest risks of representing yourself is making critical, uninformed mistakes. 
Without an expert understanding of the law, you may unknowingly waive your constitutional rights, make damaging statements to investigators, or fail to properly handle evidence. 
These mistakes can irreparably harm your case and significantly decrease the chances of a favorable outcome.
Another risk of representing yourself is the potential for bias. 
As an individual who has been charged with a crime, you have a significant personal stake in the outcome of your case. 
It's challenging to be objective and make rational decisions in the face of such high stakes. An experienced criminal defense lawyer is trained to approach cases with a dispassionate eye and make strategic decisions based on the evidence.
Finally, it's important to remember that criminal law is a highly specialized field. 
Lawyers who practice criminal defense spend years honing their skills and developing specialized expertise in this area of law. Without this depth of knowledge and experience, it's challenging to mount an effective defense, negotiate with prosecutors, or navigate the intricacies of the criminal justice system.
In short, if you're facing criminal charges, it's in your best interest to seek the guidance of an experienced criminal defense lawyer. 
Only a seasoned attorney can provide the skill, knowledge, and guidance necessary to protect your fundamental rights and fight for the best possible outcome in your case. 
What if I Have Prior Offenses
or an Existing Criminal Record?
If you have a prior offense or an existing criminal record, it is even more important that you seek out the help of an experienced attorney. An attorney can look at your case holistically and identify any factors that may be used to your advantage. Additionally, they can provide expert guidance on how to handle plea negotiations, sentencing hearings, and a wide variety of additional criminal defense matters.
Do You Work With Clients
Throughout Ohio?
We work with clients across the state of Ohio in: 
Montgomery County

Warren County

Greene County

Butler County

Clark County

Preble County

Miami County
Contact SSD Law and put your criminal case in the hands of criminal defense attorneys you can trust.
Related Dayton Criminal Defense Attorneys Sub-Services